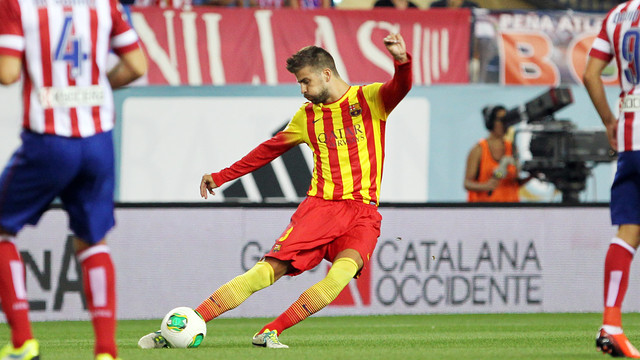 On the night that Barça lost their first league match of the season, Gerard Piqué made his 150th appearance for the club in the competition
Montoya won the most balls for Barça, a total of 12
At the new San Mamés, Gerard Piqué made his 150th Liga appearance for Barcelona. His top flight debut for the club was on September 13, 2008. Here we look at some other interesting stats from Sunday night's game:
Barça made a total of 619 passes, of which 507, i.e. 82%, were completed.
Athletic made 131 attacking moves, while FCB made 140.
Montoya, with 12, and Mascherano, with 11, recovered the most balls.
Neymar shot 3 times in the game. One was saved and the other two attempts went wide.
Sergio Busquets made the most passes for Barça (78) and also completed the most (65).
The Athletic player that made the most passes was Iraola (63), of which 41 were completed.
FC Barcelona clearly dominated the possession: 39% for the home side versus 61% for the visitors.
Barça made 849 actions in the game, far more than Bilbao's 591.
It is nine months since Barça last lost two games in a row, the last occasion being back-to-back losses to Real Madrid in the league and cup.