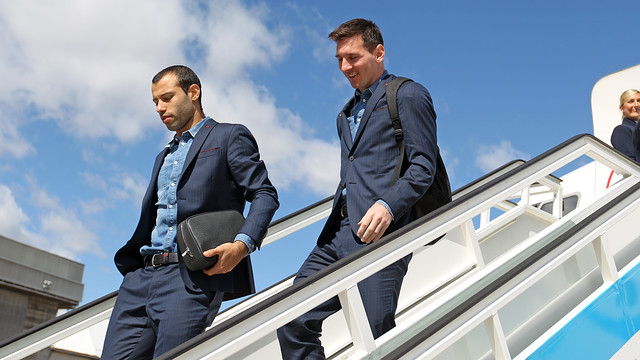 The first team's plane touched down at 11.25 AM CET in the city where they'll be playing tonight's crucial leeague fixture
The FC Barcelona players arrived in Granada this morning at 11.25 AM CET, ready for this evening's fixture against the local club (8.00 AM CET). The travelling party is being led by directors Jordi Moix, Susana Monje, Javier Bordas and Ramon Pont, as well as Director of Professional Football Andoni Zubizarreta.
Once in the Andalusian city, the FC Barcelona first team will be resting at Hotel Abades Nevada Palace until shortly before kick-off at Los Cármenes.
The squad will be returning directly to Barcelona once the game is over.