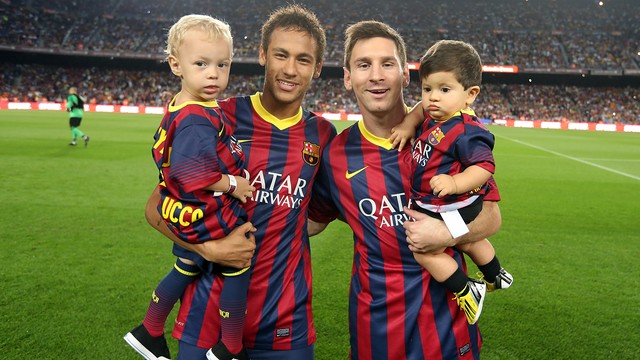 The Argentinian and the Brazilian understand each other perfectly, and it's Barça that benefit all the way
Neymar has already provided five assists this season and Messi has scored seven league goals
Neymar hasn't needed much time to adapt. The 21 year old Brazilian has slotted perfectly into the team and the Barça way of doing things with astonishing ease. Gerardo Martino has gradually brought him into the fold, and he's responded to and even exceeded the high expectations.
Five assists in nine official outings is an excellent return, and this has helped Leo Messi to already have 7 goals in just 5 league matches, remembering that he sat out the game away to Malaga.
Goal and assist
Against Real Sociedad, Neymar scored the opener after just four minutes. It was a typical piece of opportunism, where he pounced on a loose ball following a defensive mix-up and took just two touches to drive the ball home. Three minutes later, Neymar provided Messi with the assist that led to the second goal of the night. That was the fifth time this season that the Brazilian has been the source of a Messi goal (Valencia, Sevilla, Ajax, Rayo and Real). Neymar spent the rest of the game trying to pick out Messi and eight of those passes were completed. There can be no doubting that the Neymar-Messi connection is going to work wonders this season for Barça.
Shortly before kick-off, Neymar and Messi's children were on the pitch with their fathers. Thiago and Davi Lucca, also wearing Barça colours, posed together for the first time at the Camp Nou.