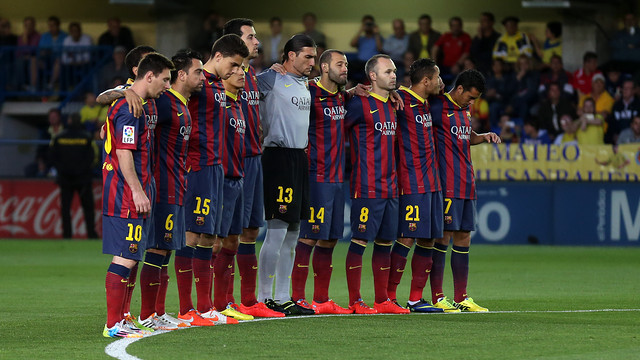 The teams observed a minute of silence ahead of this evening's match at El Madrigal
El Madrigal experienced a very emotional moment when the teams and the fans observed a moment of silence in remembrance of FC Barcelona's former manager Tito Vilanova, who passed away on Friday.
The team will pay homage to their former manger next week at the Camp Nou, against Getafe, but this evening the players came out onto the pitch with black armbands. Villarreal came out of the players' tunnel donning shirts that read 'Per sempre Tito' (Forever, Tito).