Like Real Madrid, FC Barcelona will devote funds and efforts to help earthquake victims in Haiti.
The Catalan club disbursed 250,000 euros to be invested in economic and financial support to the NGO Doctors Without Borders and the reconstruction of a school.
The corporate general manager of the club, Joan Oliver,said it will open channels for all partners in the Barcelona may collaborate with the victims, including its website.
"I want to do any act to be good. We want to do things that are effective in the medium term," said Oliver.
The club is expected to assist in two directions. On one hand, seeks to give economic and financial support to Doctors Without Borders to ensure the post-emergency health care. On the other, wants to rebuild a school.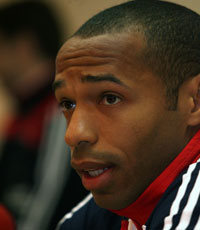 This announcement adds to the player Thierry Henry,who announced he will donate € 56,000.