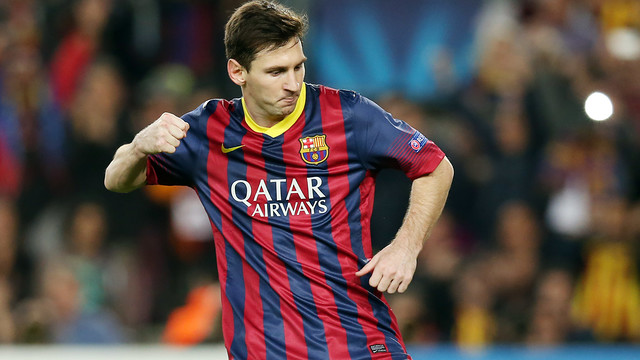 UEFA has revealed its Top 10 list for the 'Best Player in Europe' award. The winner will be announced on August 20 in Monaco
Neymar Jr, Javier Mascherano and Ivan Rakitic also received votes to win the award
The Top 10
Diego Costa (Chelsea)
Ángel Di María (Real Madrid)
Phillip Lahm (Bayern Munich)
Leo Messi (FC Barcelona)
Thomas Müller (Bayern Munich)
Manuel Neuer (Bayern Munich)
Arjen Robben (Bayern Munich)
James Rodríguez (Monaco)
Cristiano Ronaldo (Real Madrid)
Luis Suárez (FC Barcelona)
UEFA has published its top 10 best players list of the season this Thursday afternoon. Among them are Leo Messi and Luis Suárez. The two FC Barcelona players were selected by journalists from across Europe. The Top 10 will undergo another round of voting, and on August 14 the Top 3 shortlist will be announced.
The three finalists will be candidates for the 'Best Player in Europe' award, which is given out on August 28 during the Champions League ceremony in Monaco. In 2011, FC Barcelona forward Messi won the award, the following year Andrés Iniesta was the winner. Ribery was honoured the following year, Messi was second.
Both Messi and Suaréz finished out last season with excellent numbers. The Argentinian scored a total of 41 goals for Barça despite recovering from a series of injuries, and Barça's new No.9 won the Golden Boot – jointly with Cristiano Ronaldo – thanks to his 31 goals in the Premier League.
While Messi and Suaréz finished in the Top 10, FC Barcelona's Neymar Jr, Javier Mascherano and Ivan Rakitic also received votes from the jury. The winner of the award will be announced on August 38 in Monaco.