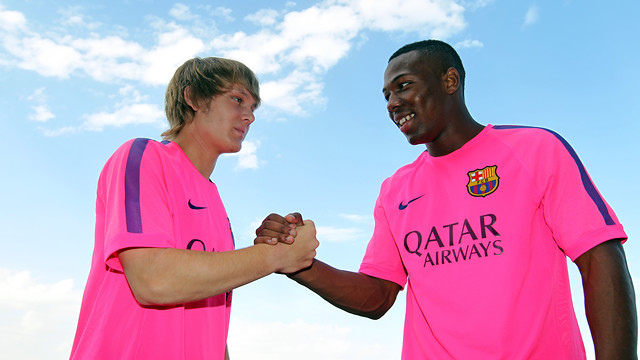 Halilovic showed plenty of signs of potential class in the first half against Huelva
He and Adama Traoré were the two youngest players that appeared in the team for Saturday's friendly
Both players featured in the first 45 minutes of the 1-0 win at the Nuevo Colombino. Barça dominated that first half and had several chances, but the solid home defence made sure that it was still goalless at the break.
The young Croatian was arguably the most impressive player in the first half, with several incisive runs and creating plenty of openings. And Halilovic is not afraid to shoot, his and Barça's best chance coming from a free kick on the edge of the area.
Adama Traoré was not quite as involved as Halilovic, but looked very confident when the ball did come his way. His speed in the one-on-one is one of his most prominent gifts, but last night he was up against a side that placed almost all of its focus on defending, so we didn't really get to see him at his best.