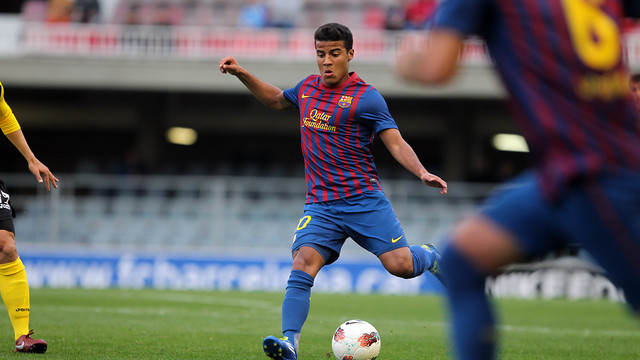 The midfielder pulled on the Barça 2014/15 shirt for the first time this week but he had already made his mark in the youth teams

Rafinha Alcántara is about to embark on his first season with FC Barcelona as a fully-fledged member of the senior squad after making a number of appearances previously. On Tuesday, he posed with the shirt for the first time.
The player is back at the Club after spending a year out on loan to Celta. Take a look at this video featuring his exploits in the youth teams and you'll see just why they were so keen to have him.