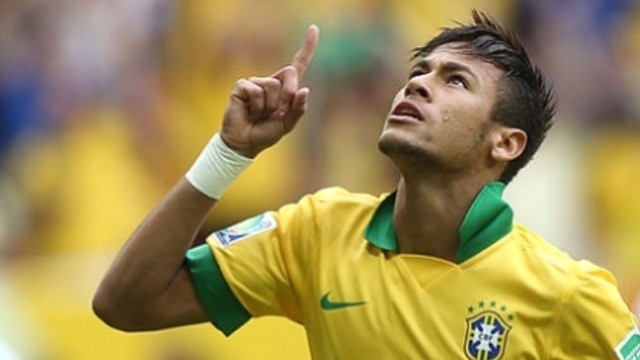 The two Barça players scored in Brazil's warm-up match against Panama ahead of the World Cup
Brazil defeated Panama this Tuesday afternoon in the South American's penultimate warm-up match ahead of the World Cup. Dani Alves and Neymar were among the starters sent out by Scolari for the match hosted in Goiania.
After a sluggish start, Brazil slowly found its groove and rolled over Panama. The opener was scored on the 27th minute by Neymar. Brazil's No.10 perfectly executed a free kick from the top of the Panamanian box, McFarlane could do nothing to save the strike. Before the break Alves doubled Brazil's lead.
At the start of the second half the World Cup hosts scored their third. A great play started by Neymar saw the ball back-heeled in by Hulk. While Alves was subbed off at the break, Neymar stayed on.
Panama could have score a goal on 56 minutes but Julio César did well to save the attempt. Brazil's fourth and final goal was also fabricated by Neymar. The Brazilian found Maxwell who crossed it into the path of Willian. The Chelsea forward fired the ball to the back of the net to make it 4-0.
Brazil's next match is this Friday in Sao Paulo against Serbia.