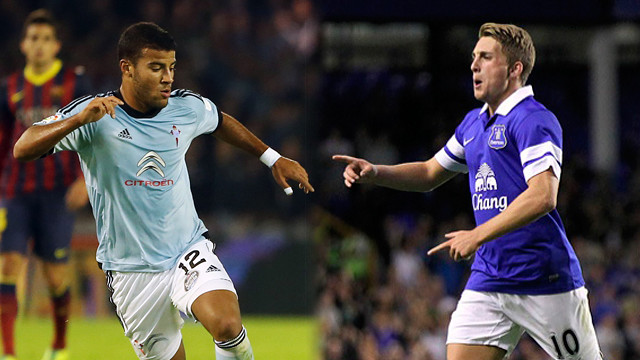 The two have impressed on loan at Everton and Celta Vigo this season.
Youngsters Gerard Deulofeu and Rafinha Alcantára will be returning to the Club after a year out on loan at Everton and Celta Vigo respectively.
The Catalan winger and the Brazilian born midfielder both came up through the Masia and they have put in impressive performances on loan this year
Season long loans
Gerard Deulofeu played a total of 29 games for Everton this season, starting eleven matches for the Toffees, who ended up in fifth place in the Premier. The Catalan played an increasingly key role in Roberto Martinez's side, despite suffering an untimely thigh injury just before Christmas, which obliged him to return to Barcelona for treatment.
19-year-old Rafinha played 32 games in La Liga for Celta Vigo under the orders of Luis Enrique , 27 of them as a starter, and scored four goals in his 2.435 minutes played. Celta finished the season in eighth position.