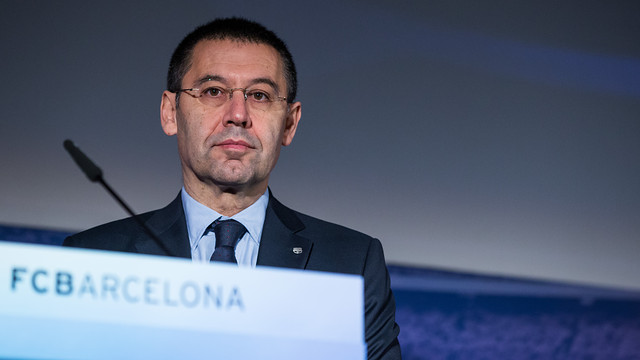 The FC Barcelona called Tito Vilanova "an example to us all. His passing away has left us feeling very empty".
"A true Barça man has left us", explained Sporting Director Andoni Zubizarreta
Club Josep Maria Bartomeu expressed his sorrow and sadness soon after the news of Tito Vilanova's passing away broke this afternoon, explaining: "it's a very sad day. We knew it could happen and it's been a long illness, but it has left us all feeling very empty".
Bartomeu defined the ex-first team coach as: "a great man and a reference point for the Club and its supporters. He's been an example to us and we have all learnt a lot from him as a person. We will miss him terribly". The President went on to recall Tito's "strength, vitality and effort" and of his: "active participation in this glorious era for our Club".
Summing up, Josep Maria Bartomeu explained: "a man has died, but we have gained a touchstone, a great figure".
Zubizarreta: "a well rounded man"
Sporting Director Andoni Zubizarreta also spoke of his shock at the news: "it's a very hard day for us. We have lost a good man, a well rounded man who was a loving father and husband, a great friend to his friends. We have lost a true Barça man who knew this Club from the old Masia to the changing rooms, from the Barça B manager's job in the third division to becoming the first team coach"
"He looked his illness straight in the eyes – as he did everything he undertook. A marvellous man has passed away and now we have to give his family all our support".