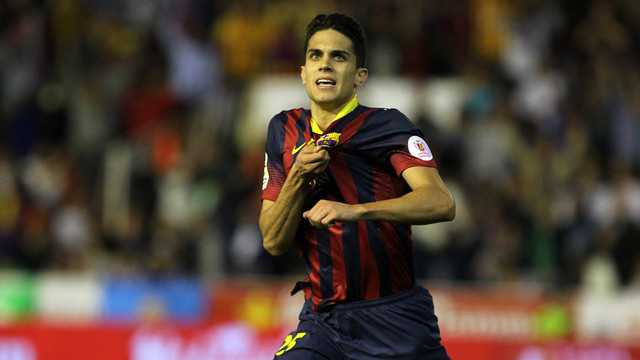 He was one of the better players in his first clásico, and even scored a goal before being injured in the move that led to Bale's winner
Marc Bartra's first Spanish Cup Final was also his 50th appearance for the Barça first team. There was some concern about his fitness before the game, but with so many injuries in the FCB defence, he eventually started and ended up being one of the best performers in his side, but could not prevent Real Madrid from winning the game 2-1.
Getting involved

His impeccable 66th minute header was Barcelona's only goal of a game in which he was also the player who won the most balls (12). In his 87 minutes on the pitch playing alongside Mascherano, he shot twice at goal, saw 31 of his 36 pass attempts completed and cleared 15 balls from the area.
His participation ended just after Gareth Bale had scored the winner. Chasing the Welshman as he made his impressive run from his own half, and as he explained after the match "I got cramp and hurt my hamstring."
26 out of 50
Bartra is having his most active season so far for Barça. In his second season as a fully established first team player (although he made his debut back in 2010), he has played in 26 matches in La Liga (16), the Champions League (4) and the Spanish Cup (6). This was his second goal of the 13/14 season and his third in all for the first team.