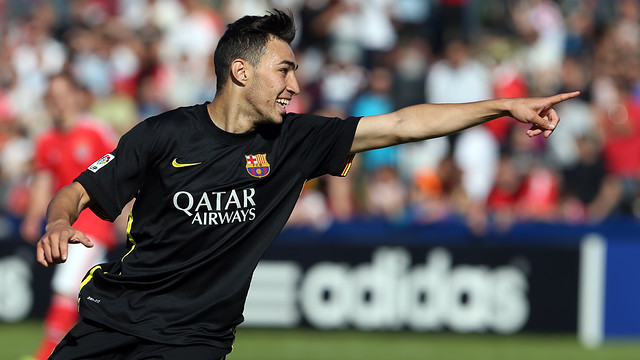 A chance to relive the excitement of FC Barcelona's 3-0 win against Benfica in Monday's UEFA Youth League Final
The Youth A team made history by winning the first ever edition of the UEFA Youth League by beating Benfica 3-0 in the final played in Nyon. The game produced plenty of images that the young players will surely cherish forever.
There was Munir El Haddadi's wonder-goal when he spotted goalkeeper Graça way off his line and chipped him from the centre of the park. That was the goal that made it 3-0 in the 87th minute and left Benfica with no hope of getting back into the game.
But the other two goals were memorable too. Rodrigo Tarín opened the scoring with a strike from inside the area following a delightful pass from Munir. In fact, Munir was involved in all three goals, scoring the second after a terrific move by Adama.
The final video shows the joy among the players as they celebrate this historic success in the inaugural edition of the UEFA Youth League.