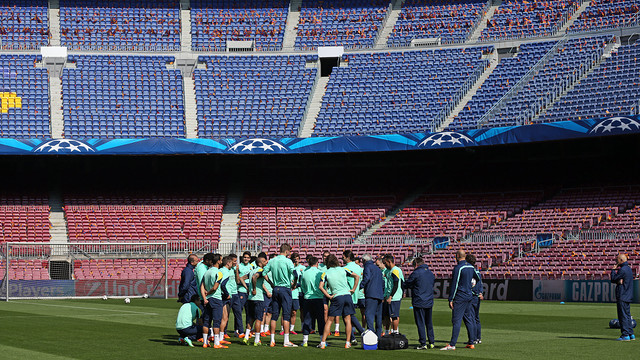 The 23 players picked by Tata Martino worked out this Wednesday morning in the Camp Nou
Nine hours before the Champions League game with Manchester City kicks off, the first team have trained in the match venue, the Camp Nou. Tata Martino went over the final details with the 23 players he has picked, although this evening he going to have to drop five names from the list.
After the session, the players went to Hotel Princesa Sofía, where they already spent the night. They will be heading back to the stadium at around 7.00 PM CET.