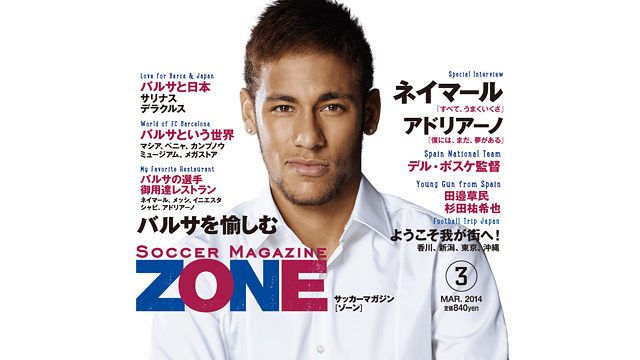 In its January 24 edition, the prestigious Japanese magazine dedicated a massive 60 pages to FC Barcelona
The content includes in-depth interviews with player Adriano Correia and youth football coordinator Guillermo Amor
FC Barcelona enjoys huge popularity in Asia, and Japan is no exception. The latest example of this is how 'Zone', a hugely popular magazine specialising in international football, has dedicated no fewer than 60 pages to a special feature about the current Liga champions.
Adriano interview
A smiling Neymar appears on the cover, along with the words 'Gaudir del Barça' ('Enjoy Barça') written in Catalan. Inside, six pages are dedicated to an interview with Brazilian defender Adriano Correia. One of the most curious questions is when he is asked to describe Barça to a child who has never seen the team play, not even on television. Says Adriano: "Barça is something fun like a zoo or a theme park, where you have a good time. For me, Barça is like a dream come true. That´s why it´s so much fun, you really enjoy all of this." He also confesses that although winning La Liga and the Champions League are just as important objectives as ever this season, another of his targets "is to get back into the Brazilian national team and be able to play at the World Cup."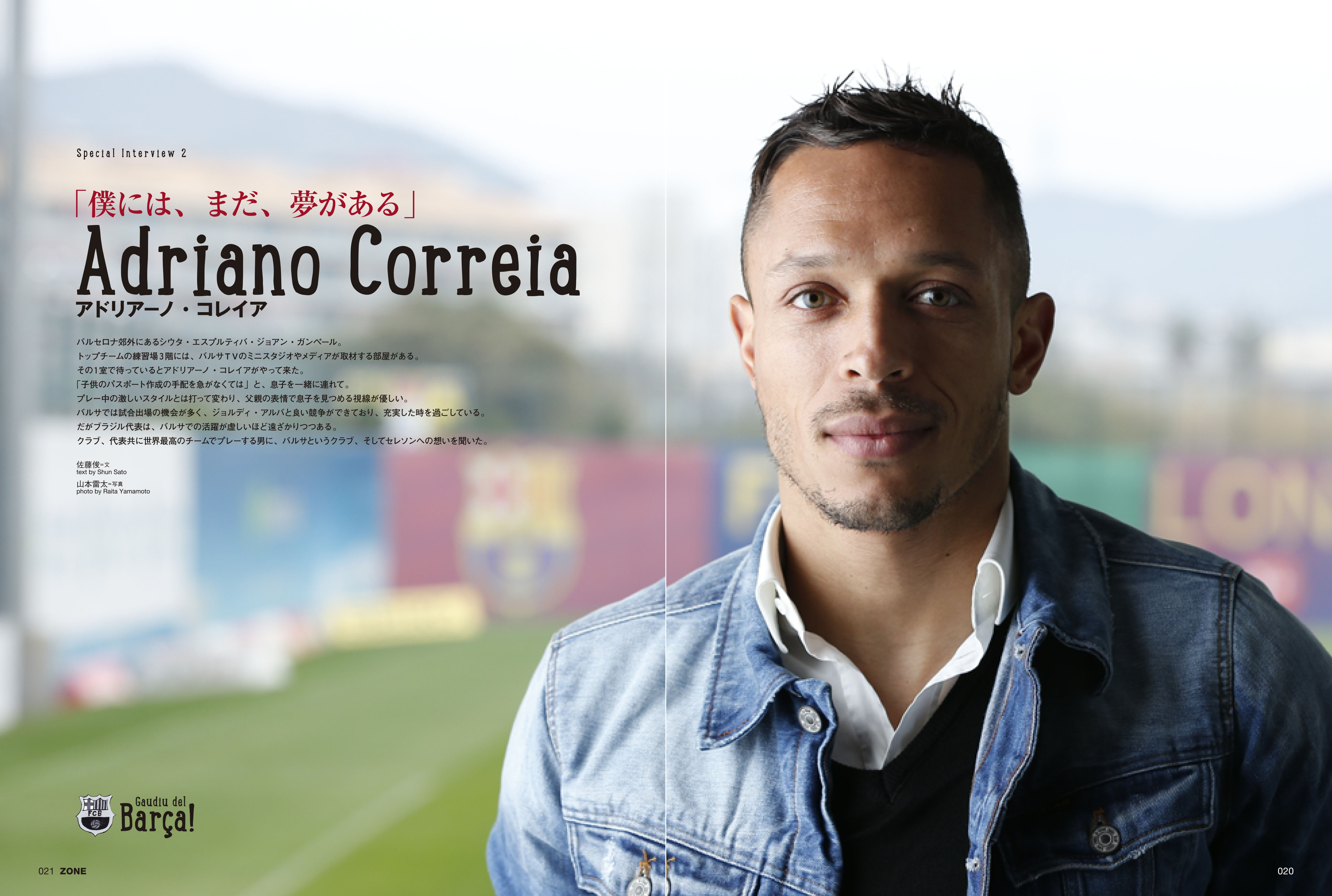 Catalan identity
The rest of the content of this extraordinarily in-depth exploration of the FC Barcelona phenomenon includes a revealing interview with the coordinator of the youth football system, former player Guillermo Amor, as well as a description of the new-look club store, an explanation of how the meetings & events department operates, and a special feature about the relationship between Barça and the Catalan national identity.
For Japanese fans planning to come and watch Barça live, another curious feature is guide for sightseeing around the city, including a presentation of the some of the players´ favourite restaurants.