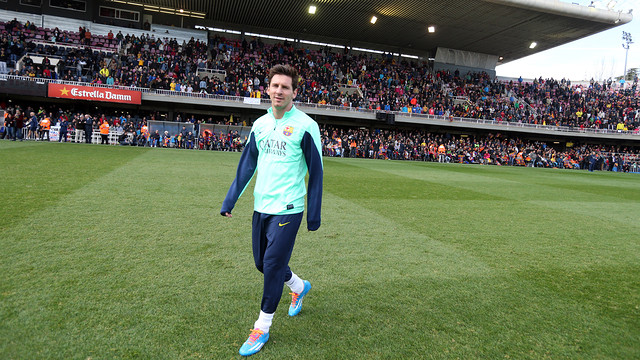 Check out the three goals scored by Leo Messi during the open-doors training session at the Miniestadi on Friday January 3
Lionel Messi, who scored a hat-trick in the practice match, was one of the main attractions of a session watched by an astonishing 13,200 spectators in the Miniestadi.
The goals in that game 1were celebrated by the fans as if they had been scored in an official game, with Messi showing that he has returned in fine shape from Argentina by scoring three goals for his team.
Neymar was also in good form, and could have scored one of the best goals of the day, but despite rounding Pinto in style, his angled finish missed the target, and Messi was just too late to knock the ball in at the far post.
13,200 watch FC Barcelona train