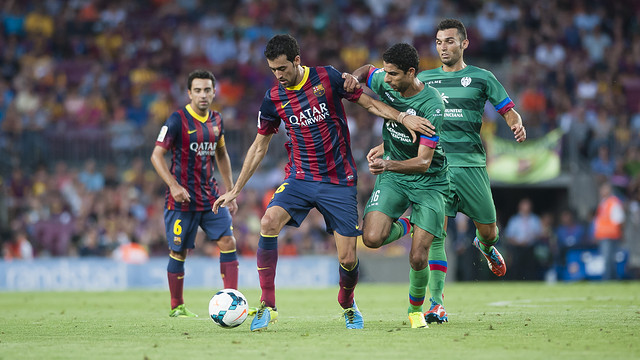 Don't miss the return game of the Cup tie against Getafe at the Camp Nou – come along and get behind the team.
Tickets are priced from 9 to 46 Euros for the general public and from 5 to 23 Euros for Club members
Tickets for the second leg of the Cup tie against Levante go on sale this Monday, January 20, at ten o'clock. Tata Martino's side face Levante on Wednesday 29 at ten at night.
The Club have reduced prices for this game and FC Barcelona Club members can buy tickets from five Euros, with the general public able to buy them from nine Euros. Tickets can be purchased through the usual channels, the Club website www.fcbarcelona.cat,Ticketmaster and the Club ticket offices.