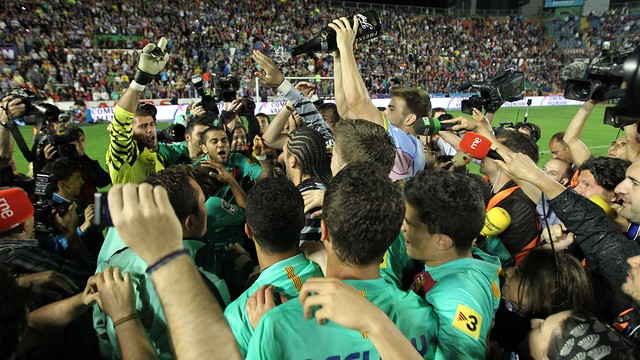 Barça have only ever been to Levante for eight Liga matches, but these have been enough to produce some memorable moments
The Ciutat de València has produced some emotional stuff for FC Barcelona over the years. Barça have clinched two Liga titles against the Valencians and it was also in their stadium that the club's faith in its youth system produced one of its proudest moments. Here we pick four classic moments from previous games away to Levante
1964/65 season: A shock win (5-1)
The fifth game of the 1964/65 season brought an unexpectedly big win for Levante, with the papers of the times criticising Barça for being 'apathetic'. Torrents, Wanderley (2) and Serafín (2) were on target for the home team, with Fusté getting FCB's consolation goal from the penalty spot. It was the only time Levante have beaten Barcelona in the league.
---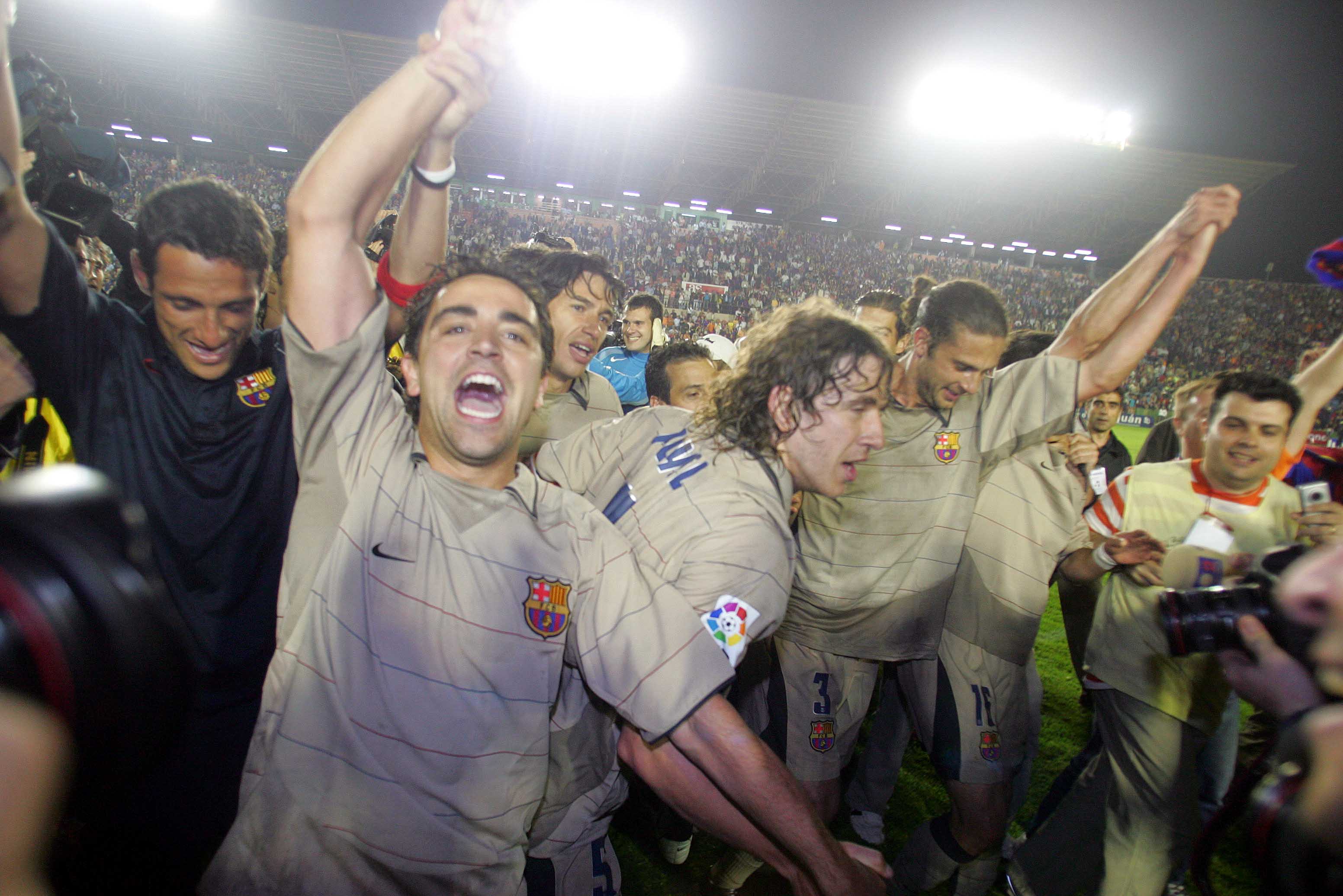 2004/05 season: First Liga of Rijkaard era (1-1)
Levante have only been a regular top flight team for the last decade. Even so, the Ciutat de València has seen Barça win the league twice. The first time was in 2005, and one that ended a six-year drought for the Catalans. Eto'o scored the goal FCB needed to mathematically clinch the trophy.
---
2010/11 season: Last Liga of Guardiola era (1-1)
History repeated six years later. Once again, Barça went to the Ciutat de València in search of a single point, and it was another African, this time Seydou Keita, who delivered the goal. This was the third consecutive league title under Pep Guardiola.
---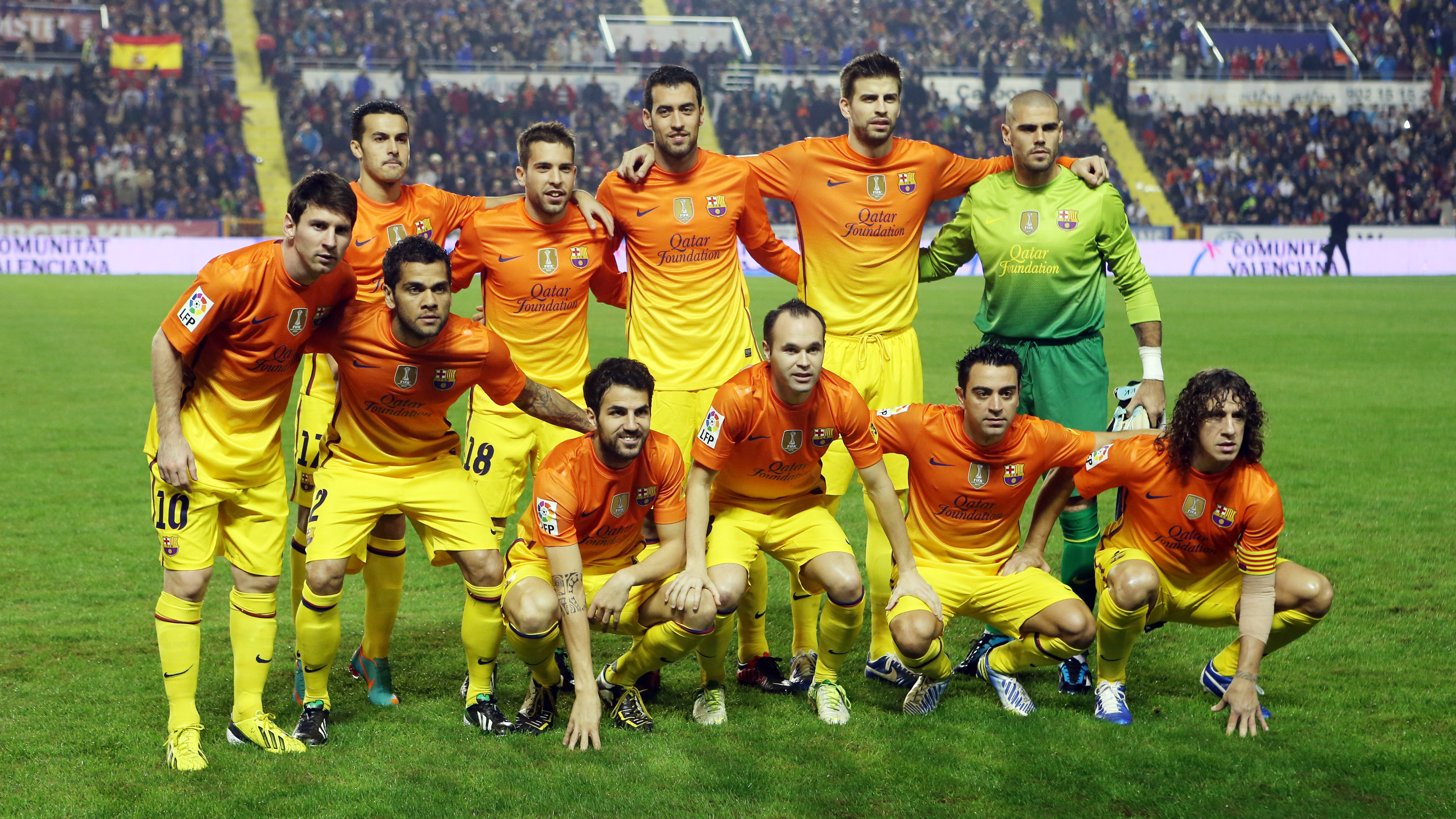 2012/13 season: Eleven homegrown players (0-4)
Last season produced a historic moment at Levante. For the first time in modern history, Barça had eleven players on the field at the same time who had all come out of the club's own youth system. The circumstance lasted from the 13th minute (when Alves got injured) to the 65th. The eleven Tito Vilanova had on the field at the time consisted of Valdés, Montoya, Piqué, Puyol, Alba, Busquets, Xavi, Cesc, Iniesta, Messi and Pedro.