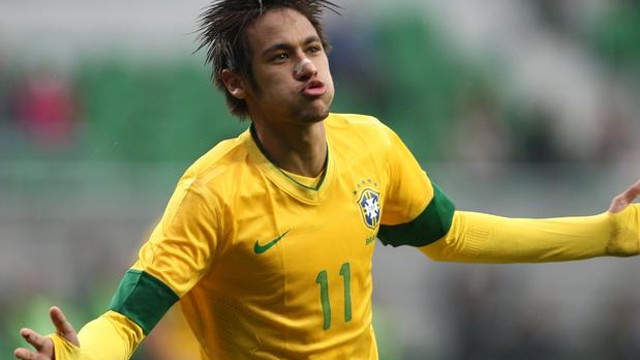 The Barça striker plays a starring role in Nike's excellent new commercial
The video also features such international team-mates as Thiago Silva, David Luiz, Paulinho and Bernard, as well as manager Felipe Scolari and a cameo appearance by Ronaldo
Sportswear company Nike has produced some wonderful commercials featuring the Brazilian national team in recent years, but the latest one is arguably the most spectacular yet. And naturally, the country's most popular player, FC Barcelona striker Neymar, plays a starring role.
The video manages to squeeze a little bit of everything into just one and half minutes. All played out to a typical samba beat, it includes PSG's Thiago Silva in a gangster-noir themed game of street football, national coach Felipe Scolari giving orders to the team converted into children, one of whom is a mini version of Chelsea's David Luiz who is suddenly transported into the world of Japanese manga, and one of the highlights is a wonderful sequence in which Shakhtar Donetsk's Bernard zips his way around a team of giants.
The video ends with Neymar displaying amazing skill in a game of beach soccer, culminating with the Barça star scoring a goal and the message Dare to be Brazilian.
NEYMAR PROFILE