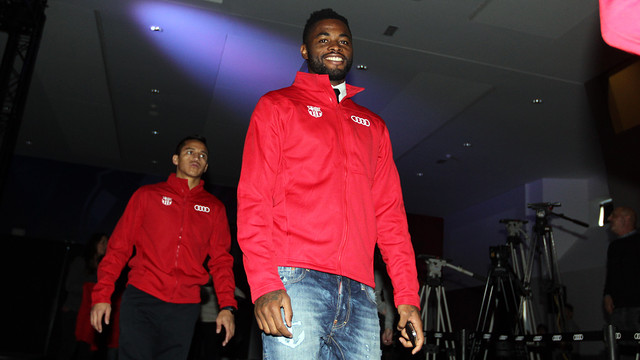 The Cameroonian speaks about his arrival at Barça, his friendship with Cesc, his country's chances at Brazil 2014, and many other topics
Alex Song is a player who earns respect on the field, but off the field we find a player who takes his dress-sense seriously and is ready to speak openly about anything you want to know about him.
In the 'Porta 104' report on Barça TV, Alex Song speaks about his first experiences at FC Barcelona, his close relationship with Cesc Fàbregas since they were together at Arsenal, his reasons for changing number in the summer and Cameroon's chances at the World Cup in Brazil next year.
He also compares the Barça and Arsenal teams and describes the mood after losing two games in a row to Ajax and Bilbao. There is a lot to be learned about Song in this quarter of an hour.