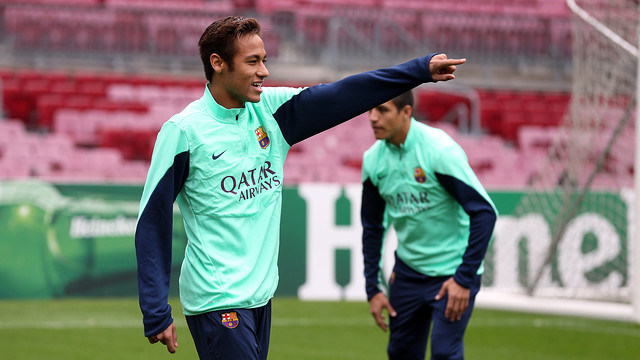 The Camp Nou was the venue as the players prepared for their final Champions League match
Barça need one point tonight to ensure they stay top of the group

The FC Barcelona trained on Wednesday morning at 11.30 in the 11.30 as they fine-tuned their plans for tonight's game (20.45, C+ Liga de Campeones) against Glasgow Celtic. There were 20 players under Tata Martino's orders, two of which will need to be dropped before kick-off.
Off to Camp Nou at 19.00
FC Barcelona need one point to ensure they top their UCL group and thus enjoy being seeded for the next round, which means avoiding some of the theoretically tougher opponents in the round of 16 and playing the second leg at home.
At 13.30, the team is heading back to its hotel to get some rest until 19.00, when a coach will be transferring them back to the Camp Nou, this time for the match itself against the Scottish champions.