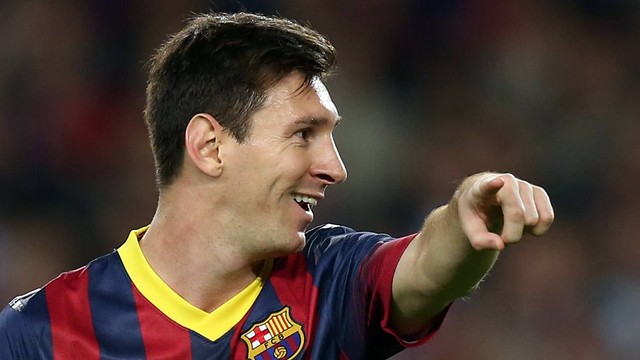 Leo Messi again tops The Guardian poll, with four Barça players in the Top Ten – Messi, Iniesta, Neymar and Xavi.
Eleven Barça players in Top 100

The leading English newspaper The Guardian has published its annual list of the World's 100 Top Footballers and Leo Messi again tops the poll, with four Barça players in the Top Ten – Messi, Iniesta, Neymar and Xavi.
"The genius of Messi"
The Guardian's list – as voted for by the paper's 15 strong team of international experts – again saw Leo Messi recognised as the World's number one player for 2013, ahead of Madrid's Cristiano Ronaldo and ex-Barça striker Zlatan Ibrahimovic in third spot, now at PSG. For the Guardian, the Argentinean has suffered with his injury problems this year, but: "such is the genius of Messi. Even in an off year he is still undeniably on".
Iniesta, Neymar and Xavi in Top Ten
Andres Iniesta was placed fifth, with Neymar sixth and Xavi in eight place. The next Barça players on the list were Sergi Busquets (27) and Cesc (29) with Pique(39), Alves (41), Mascherano(63), Valdes (69) and Alexis Sanchez (95), the other players from the Club to feature .
Barça, together with European Champions Bayern Munich, were the side with most players in the Top 100 – 11- ahead of Real Madrid with 9 and Chelsea with 8. Barça were the only team with more than two players in the Top 10, with Ronaldo and Bale representing Madrid, Ribery Bayern Munich and Zlatan PSG, Liverpool's Luis Suarez and Manchester City's Sergio Aguero make up the leading bunch.