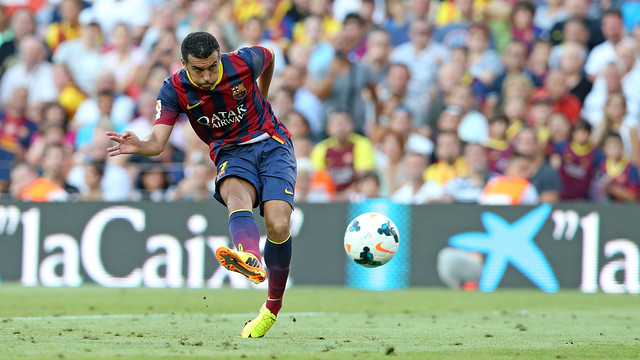 FC Barcelona will play the second leg without Xavi, Sergio and Piqué
After getting the job done in Europe (Celtic) and La Liga (Villarreal), FC Barcelona want to close out the Copa del Rey tie this evening against Cartagena (22.00, TV3 and Antena 3). The 1-4 from the first leg 11 days ago gives Barça a huge advantage as the Blaugrana could lose 0-3 and still qualify for the next round of the competition.

The objective
In Can Barça the challenge is always to win by playing good football. The mission against Cartagena, in addition to securing passage to the next round, is to offer up the same form shown against Celtic and Villarreal.

Without Xavi, Sergio and Piqué
Martino has named a total of 16 footballers to the squad, while Xavi (as a precaution), Sergio and Piqué (technical reasons) didn't make the team.
FC Cartagena, on the other hand, will try to fight back at the Camp Nou with a slightly different line-up from the one that featured in the first leg. Manager Luis García Tevenet promised to give all of his players a bit of playing time against FC Barcelona.