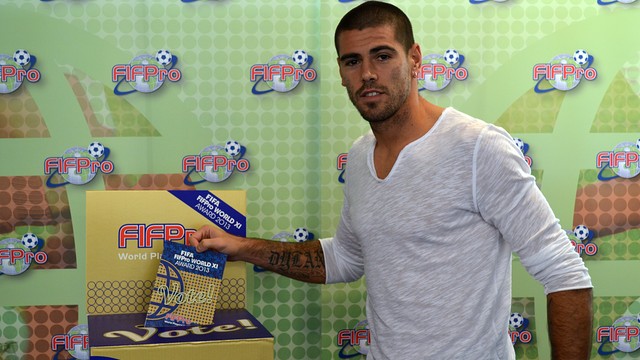 The Barça keeper will be competing alongside Iker Casillas, Buffon, Cech and Neuer
FIFA and the world players union FIFPro have announced the five keepers who are in the race for a spot in the FIFA FIFPro World XI. FC Barcelona keeper Víctor Valdés is nominated again after missing out last season, alongside Gianluigi Buffon (Juventus), Iker Casillas (Real Madrid), Petr Cech (Chelsea) and Manuel Neuer (Bayern Munich).
The candidates for the rest of the selection will be revealed over the next few days and the final XI will be announced at the 2013 FIFA Ballon D'Or Gala to be held in Zurich on January 13th.