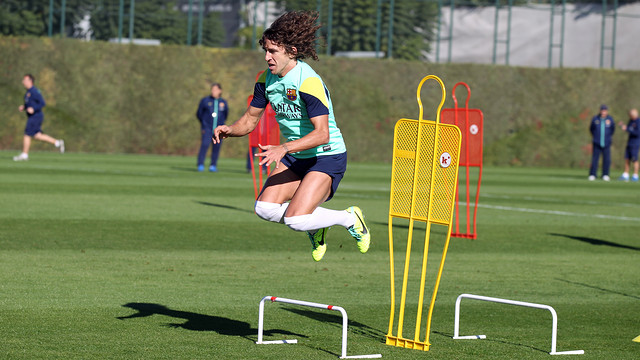 The Barça squad get back to work on Monday, with the internationals returning and different stages to join the preparations for Saturday's meeting with Granada
After the international break, the Barça first team will start work on Monday for Saturday's game against Granada at the Camp Nou. Tata Martino will be starting the week at the Ciutat Esportiva without the players that are currently away on international duty, with most of them due back on Wednesday.
As the game is on Saturday at 16.00 Barça will be staying the night before the match in a hotel close to the stadium.
Monday November 18
18.00: Training at the Ciutat Esportiva
Tuesday November 19
11.00: Training at the Ciutat Esportiva
Wednesday November 20
18.00: Training at the Ciutat Esportiva
Thursday November 21
11.00: Training at the Ciutat Esportiva
Friday November 22
11.00: Training at the Ciutat Esportiva
Saturday November 23
16.00: Liga match Barça v Granada
Sunday November 24
11.00: Training at the Ciutat Esportiva