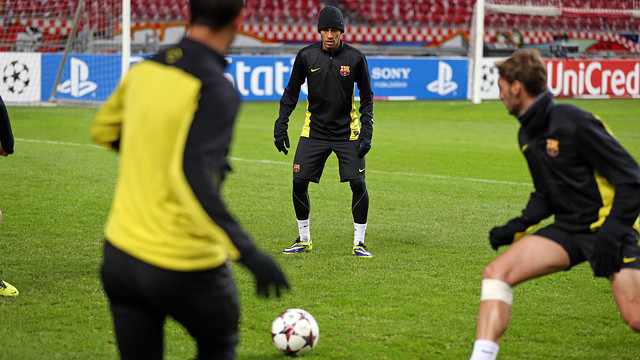 The 19 players in Tata Martino's squad have exercised in the Ajax stadium
Tata Martino and his team have tested the turf at the Amsterdam Arena, where they have a Tuesday night Champions League fixture against Ajax. The 19 players in the team included four youngsters from the reserves: Adama, Dongou, Patric and Sergi Gómez.
FC Barcelona have not played a game in Holland since 2022 and this will be the first ever meeting between the clubs on Dutch soil, although they have met in friendlies. The last one was in August 4, 2002, with Puyol and Xavi in the first team. Eleven years later, they are finally back at the Amsterdam Arena as team captains.