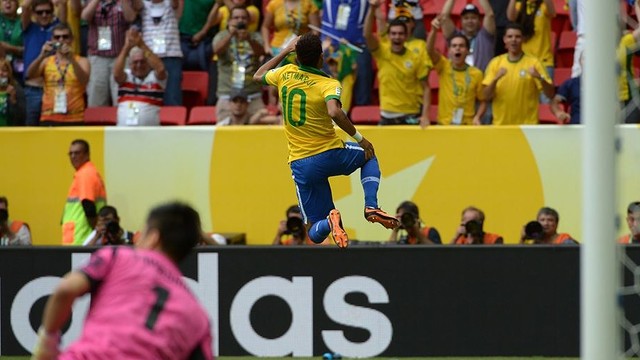 He scored it from the edge of the area against Japan in the Confederations Cup
The Brazilian already won the award in 2011

Neymar Jr is up for the Puskas Award 2013 for the world goal of the year. His effort for Brazil against Japan at the Confederations Cup last summer is one of ten candidates. Neymar already won this award once in 2011 for a goal he scored for Santos.
Other nominees
The other goalscorers to have been shortlisted are Juan Manuel Olivera, Nemanja Matic, Daniel Ludueña, Antonio Di Natale, Peter Ankersen, Panagiotis Kone, former Barça man Zlatan Ibrahimovic and two ladies in Lisa de Vanna and Louisa Necib. You have until December 9 to vote. On January 13 the winner will be announced at the Ballon d'Or gala.
Neymar is also one of 23 candidates for the FIFA Ballon d'Or, along with three other FCB players, namely Leo Messi, Xavi Hernández and Andrés Iniesta.
Gol de Neymar Jr VOTA