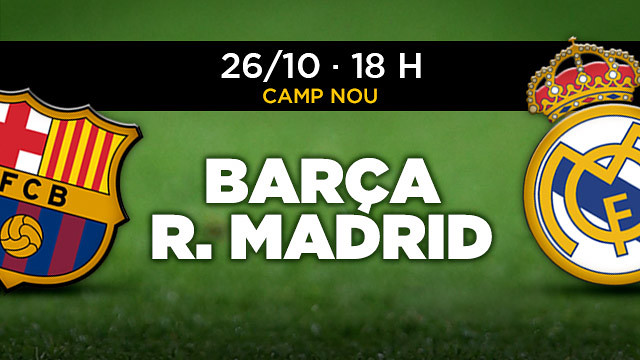 All the news leading up to this afternoon's Barça-Madrid showdown
– Martino: "the Clasico creates great excitement in me "
Tata also revealed: "I had the team clear in my mind before the Milan game" and that Gerard Piqué, who had been a doubt, "is with us and could play".

---
– FC Barcelona v Real Madrid: The passion returns
---
– The team leave for their hotel
---
– 20-man squad for Real Madrid
Martino has called up all available squad players except for Cuenca and Oier. As expected, Piqué trained with the rest of the squad this Friday.
---
– The countdown to 'el Clásico'

---
– Brazilians and their first clásicos
Neymar Jr da Silva el Barça is continuing the tradition of the best Brazilian players of the moment playing for Barça. Now it's time for his first clásico, following in the footsteps of Romario, Rivaldo and Ronaldinho.
---
– International press gear up for the Clásico
Press outlets from around the world take aim at this Saturday's match between FC Barcelona and Real Madrid
---
– Evaristo de Macedo: "Barça v Madrid is a unique rivalry"
Evaristo does not believe there are ever favourites in a clásico, although Barça do have home advantage in their favour. Barça's highest goalscoring Brazilian ever, also feels Neymar was an excellent signing
---
– The Clásico's Wallpapers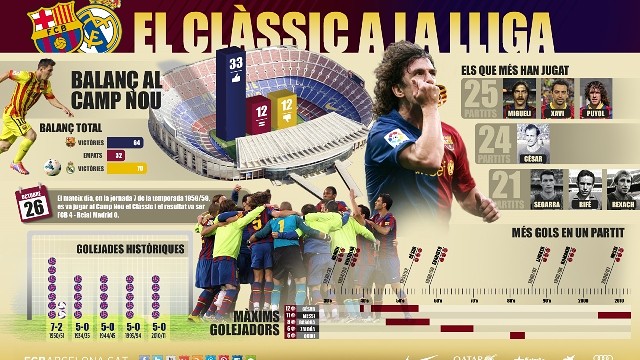 ---
– The captains of the sports sections discuss Barça v Real Madrid
Torras, Navarro, Egurrola and Tomás are confident that Barça can get the job done against Real Madrid, and expect Leo Messi to be one of the big stars, along with Puyol, Busquets and Xavi
---
– The story so far for FC Barcelona and Real Madrid
They do say that it matters not a hoot what kind of form Barça and Real Madrid have shown prior to a clásico. In these games, the formbook goes out of the proverbial window. But it doesn't hurt to have a glance at their recent form ahead of the clash of giants at the Camp Nou. So here we analyse their stats in the first nine games of the Liga season.
---
– Neymar Jr on his first Clásico: "I want to have a great debut"
EXCLUSIVE INTERVIEW – The Brazilian explains in an interview with Barça TV and fcbarcelona.com that he understands the importance of a Barça-Madrid match despite not playing in one
---
[+] 'Força Tito', the mosaic for the Clasico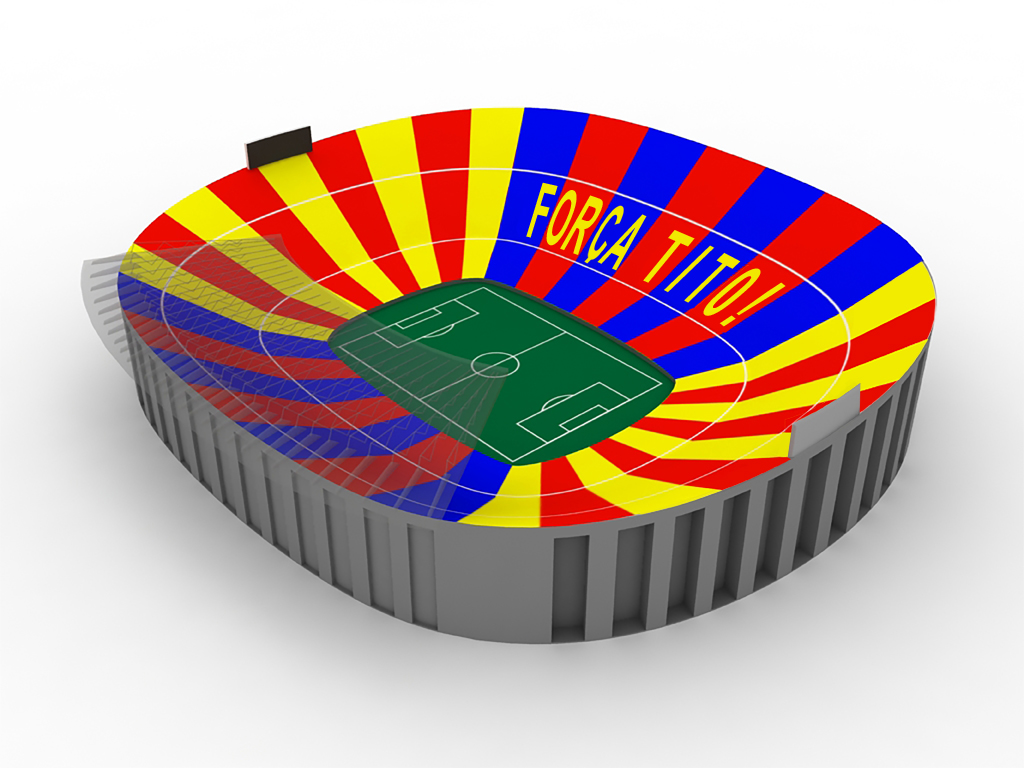 ---
[+] Puyol and Xavi, classics in The Clasico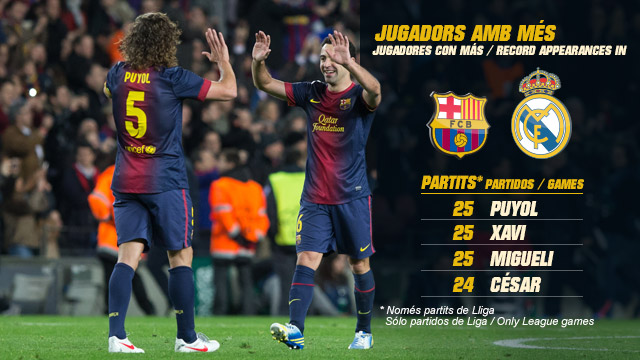 ---
[+] The other clásico on October 26: Barça beat Real Madrid 4-0 in 1958