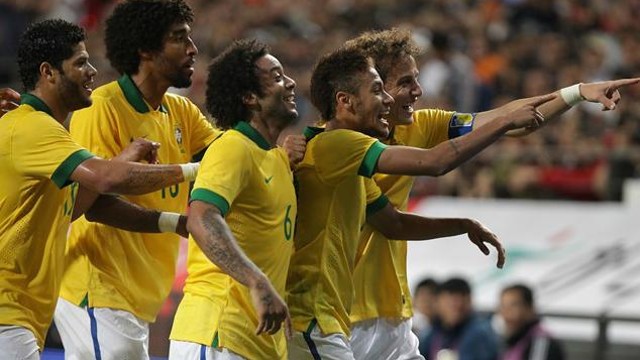 Neymar plays 79 minutes while Alves completes the full 90 minutes
Brazil have beaten Zambia 2-0 in a friendly played in Beijing. The Brazil side managed by Luis Filipe Scolari, and featuring both Alves and Neymar in the starting line-up, were too strong for Zambia, who did well to hold out until the 58th minute.
Chelsea midfielder Oscar put the Brazilians ahead and central defender Dedé made it 2-0 in the 66th. Neymar put in a good performance, hitting the woodwork in the first half, and was subbed after 79 minutes. Dani Alves played the full 90 minutes.