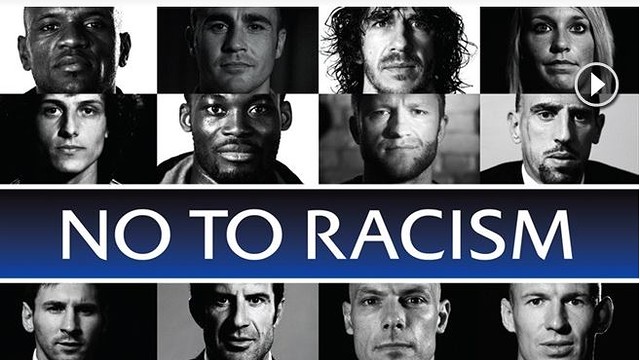 The Barça player have appeared in a UEFA video supporting the fight against all forms of discrimination
Leo Messi and Carles Puyol are two of the many faces of football appearing in the UEFA, 'No to Racism' campaign, which is seeking to eliminate all forms of xenophobia and discrimination from the game. UEFA has produced a video that features some of the biggest names in football, including Puyol and Messi, as well as players with a Barça past, namely Abidal, Cruyff and Figo.
UEFA will be showing this video as part of a number of different initiatives based around the third day of Champions League action.