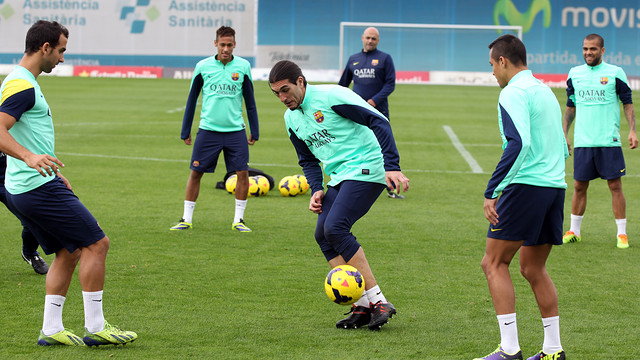 The team flew back from Galícia on Wednesday morning and went straight to Sant Joan Despí for training
After winning 3-0 at Celta, Barça were back at the Ciutat Esportiva Joan Gamper at midday today for training. They were fresh back in town after taking a 10.30 morning flight from Vigo, and by 13.00, they were gathered at Sant Joan Despí for training. As usual on days after matches, the players that started the game did recovery work.
This was the first session in which the focus was fully on the derby on Friday evening at 21.00 in the Camp Nou (GolT and Canal+ Liga).