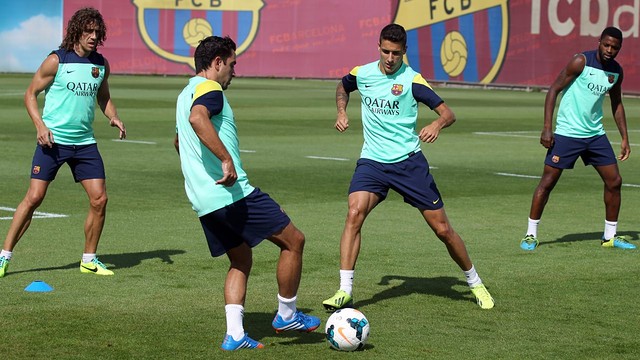 Immediately on arriving back from Scotland, the players went straight to the Ciutat Esportiva for a training session
The players landed at Barcelona airport at 1.20 pm. From the airport the 21 players who travelled to Glasgow, including Sergi Gómez and Patric from Barça B, went straight to the training grounds in the Barcelona suburb of Sant Joan Despí.
In a session designed to help the players warm down from last night's match, Carles Puyol once again exercised with the group. This Thursday will mark the 14th anniversary of his first team debut.
The players will return to training on Thursday for a session to be held behind closed doors. The focus will now switch from Europe to next Saturday's league match against Valladolid (kick-off 10 pm).