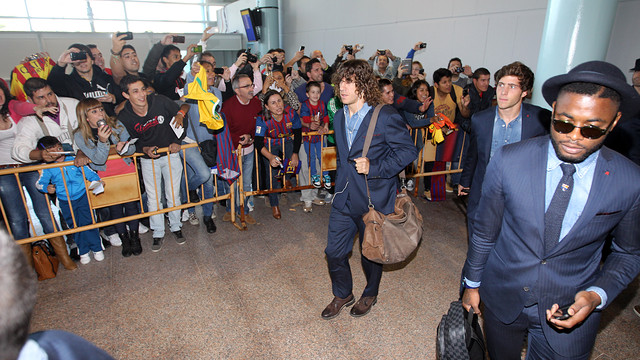 At 10.30, the Barça team's flight departed for Vigo, where they are playing a league fixture this evening at 22.00

Barça have left for Vigo. Their plane took off this morning at 10.30, taking them to the Galician city of Vigo, where they face Celta this evening at 22.00. The club is being represented institutionally by directors Toni Freixa, Jordi Moix, Joan Bladé and Silvio Elías and the director of professional football Andoni Zubizarreta.
Once they arrive, the players will rest at Hotel Pazo Los Escudos until shortly before the match, when they will be transferred to Balaídos in good time for the 22.00 kick-off.
They will return to Barcelona on Wednesday morning on a flight from Vigo departing at 10.30. From Barcelona airport, they will be taken directly for a training session.