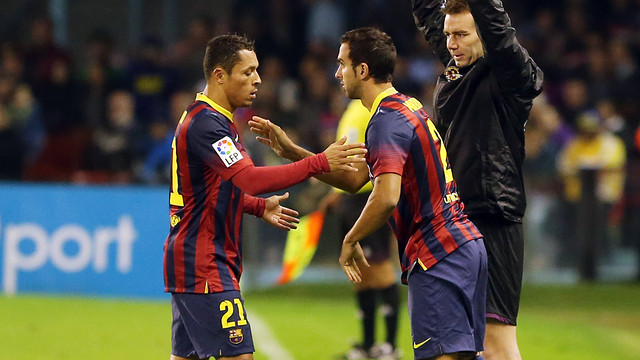 The Brazilian has a hamstring injury, but there is no damage to the muscles
It is unclear whether he'll be fit to play on Friday
Tests conducted on Wednesday on Adriano Correia have confirmed that he has a left hamstring injury, but there is no damage to the muscles.
He was substituted in the 31st minute of the game with Celta de Vigo, and replaced by Martín Montoya.
It is not yet clear whether the will be able to play in the local derby with Espanyol on Friday, which will depend on how things develop between now and then.