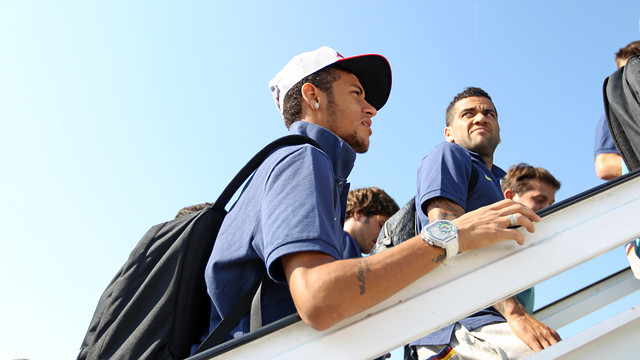 The first team squad left Barcelona Airport at 19.40 and touched down in Almeria at 20.45, ahead of tomorrow evening's game.

The first team squad has arrived in Almeria. After leaving El Prat at 19.40 the team arrived in Almeria at 20.45 this evening ahead of Saturday's seventh league game of the season. The players had earlier trained with Tata Martino at the Ciutat Esportiva before the boss announced the squad 19 man squad to travel.
The players and coaching staff were accompanied by Board Members Susana Monje, Pilar Guinovart and Ramon Pont, as well as Football Director Andoni Zubizarreta.
The squad left Almeria airport for the team hotel. Where there will be staying until a few hours before kickoff.