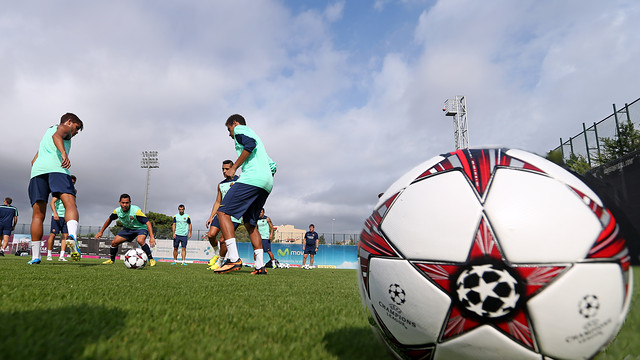 The players that started against Sevilla did recovery work with Wednesday's Champions League debut in mind
There is no time for prolonged celebrations of the dramatic win against Sevilla, for attention has to immediately switch to the team's Champions League debut on Wednesday at the Camp Nou against Ajax (20.45). The players met at the Ciutat Esportiva at 11.00 this morning for a training session at which Tata Martino had all his fit players available. As usual on the day after a match, most of the work was about recovering from the previous night's exertions. The first team were joined by youth players Juan Antonio Ros, Rodrigo Tarín i Pedro Godoy.
The most noted absentee was Jordi Alba, who tore fibres in his femoral biceps against Sevilla and will be out of action for about three weeks.