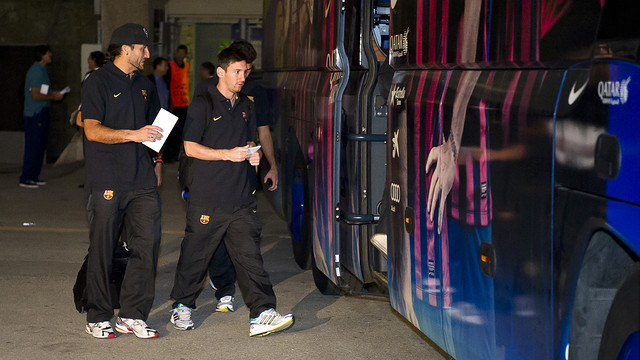 The players arrived at the team hotel, where they will spend the night ahead of tomorrow's Champions League match against Ajax

The 20 players named to the team by Tata Martino are currently at the team hotel, Hotel Princesa Sofía. The players, who left the stadium at around 20.30, will spend the night at the hotel and on Wednesday morning they will train at the Camp Nou ahead of the match against Ajax.
Barça have never faced off against the Dutch team in an official competition.