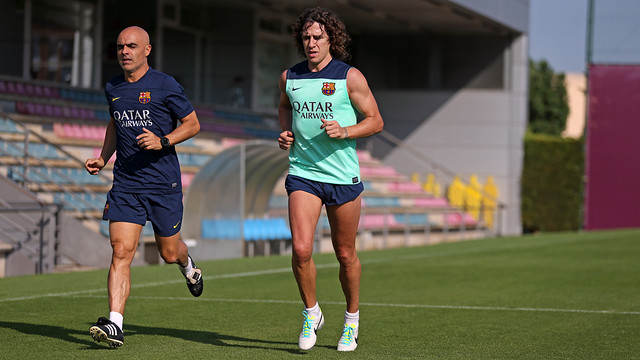 The Barça captain worked on strength and resistance on one of the training pitches
On Wednesday morning, Carles Puyol started his recovery programme on a training pitch at the Ciutat Esportiva. The captain was joined by physio Juanjo Brau for a workout focused on strength and resistance.
Puyol underwent surgery on June 19 to have a Baker's cyst removed from his right knee. He has been working to get back to full fitness ever since, and missed the trip to Asia in order to concentrate on his recovery programme in Barcelona.