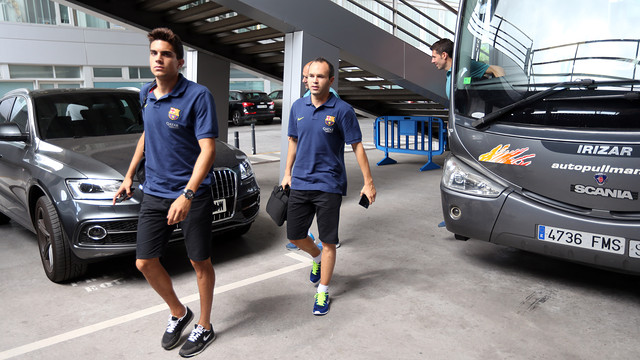 The team has flown back to Barcelona the team went straight from the airport to Sant Joan Despí for training
El primer equip de futbol ja es troba a Barcelona. Un cop va haver acabat el partit d'anada de la Supercopa d'Espanya al Vicente Calderón davant l'Atlètic de Madrid els jugadors del FC Barcelona es van traslladar a l'hotel de concentració, on han fet nit. Aquest matí, a les 11 hores, l'avió amb l'expedició blaugrana s'ha enlairat de l'aeroport de Barajas i poc abans de les 12 del migdia ha aterrat al Prat.
L'equip s'ha traslladat directament a la Ciutat Esportiva de Sant Joan Despí per dur a terme un entrenament.