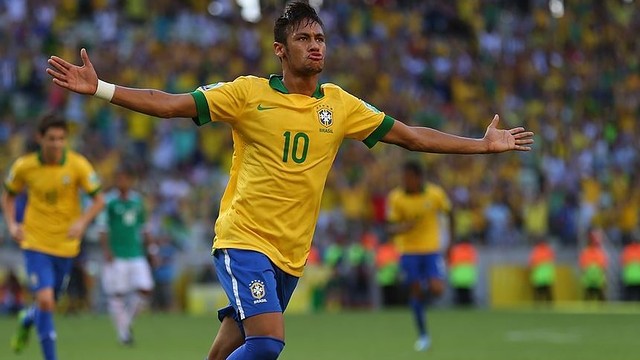 The new FC Barcelona player was the third highest goalscorer of the tournament with four spectacular goals. Neymar was later named the best player of the tournament
FC Barcelona's newest player, Neymar, irrupted onto the world scene scoring incredible goals for Brazil in the Confederations Cup. Here's an overview of Neymar's strikes in the tournament:
Brazil – Japan (3-0)
Neymar scores three minutes after the referee blew the starting whistle. It was his first goal in the Confederations Cup. The strike is taken with his right foot after a good play from Fred.
Brazil – Mexico (2-0)

Neymar scores on the 9th minute. On this occasion the player executes an extraordinary volley to give his team the lead over the Central American team.
Italy – Brazil (2-4)
Neymar scores on the 55th minute. The player nails a free kick to the near post of Buffon's goal.
Brazil – Spain (2-0)
The newest FC Barcelona player doubles Brazil's lead on the 44th minute. Neymar beats Casillas with a powerful shot to the ceiling of the goal.