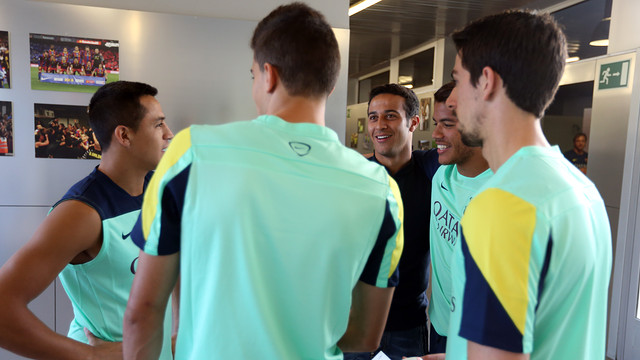 After the announcement of his transfer to Bayern, Thiago visited the Ciutat Esportiva early this morning
Thiago Alcántara bid farewell to his ex-teammates and the coaching staff at 9.30 this Monday morning, when he visited the Ciutat Esportiva.
The deal between Barça and Bayern Munich for the transfer of Thiago was announced on Sunday afternoon and was worth 25 million Euros, plus a friendly game between the two teams over the next four years.
Meeting up again on July 24th
Curiously enough, Thiago will be meeting up with his ex-teammates quite soon, as Tito Vilanova takes his team for their second pre-season match to the Allianz Arena for a pre-season friendly game against Bayern Munich.