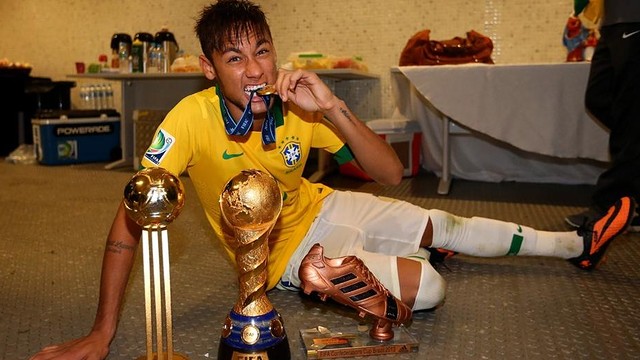 After a brilliant tournament, the Brazilian won his first individual award
Neymar has been named MVP of the Confederations Cup after Brazil's 3-0 win over Spain in the final. FIFA awarded Barça's new signing the Golden Ball Award for the tournament and the Bronze boot as the third highest scorer.
Neymar finished the Confederations Cup with 4 goals and was given the Bronze Boot as the third highest scorer in the Tournament after leading the Brazilian team to victory.
First individual award as an international
Barça's new signing was voted the MVP of the games against Japan. Italy and Mexico and this award was his first on the international stage with Brazil.
Neymar was also the winner of the Bronze Boot in the 2011 World Club Cup with Santos, when they lost 4-0 in the final against Barça.