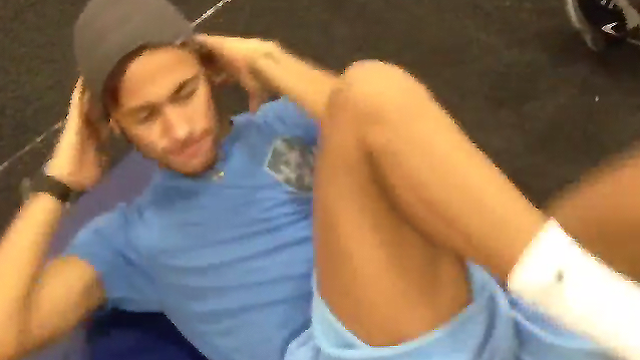 The Brazilian player is getting ready to start his Barça career, which will begin next Monday
Neymar da Silva Santos Júnior will join his new team-mates in just a couple of days. In fact, the Brazilian is set to begin training with FC Barcelona on Monday just weeks after the conclusion of the Confederation Cup. Along with his compatriot Dani Alves and the the Spain internationals, Neymar will report for duty after the team's first two preseason matches of the year, against Bayern Munich and Valerenga.
Meanwhile, all the internationals who played in the Confederations Cup are on vacation, and we've been able to keep up with their activities via social media. Some of them, like Neymar, Alves or Piqué, have shared many of their holiday adventures with their fans.
Physical conditioning during the holidays
Neymar Jr has published a video on his Instagram account that shows the player getting ready for his imminent arrival in Barcelona. In order to stay in shape, Neymar has followed a specific training regiment throughout his vacation. It's worth noting that Barça's new #11 had his tonsils removed on July 5.
Confederations Cup champion
Neymar won the Confederations Cup with Brazil on June 30. The championship match, which was against Spain, ended in 3-0 in favour of the South American team. In the match, played in Rio de Janeiro, Neymar and Alves faces off against Club team-mates Piqué, Jordi Abla, Busquets, Xavi, Iniesta and Pedro.
Neymar, in addition to winning the title, was named the best player of the tournament thanks to his brilliant performances in each match he played for Brazil.