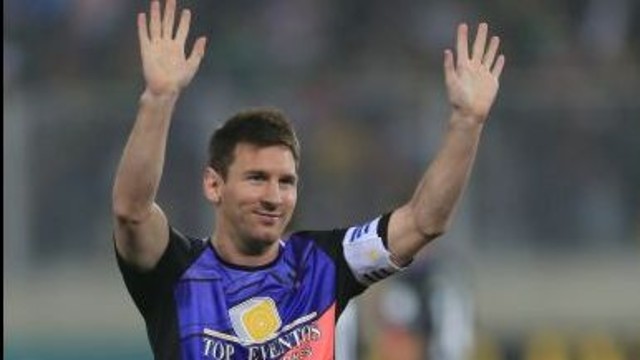 The Argentinean and the Brazilian both scored twice in the exhibition game held in Peru.
Mascherano, Alexis Sánchez and Dani Alves, who managed to score for both sides, also took part in the game, as did ex-Barça hero Éric Abidal
Leo Messi and Neymar Jr faced each other in an exhibition game held this Wednesday at Lima between a team of Messi's friends and a Rest of the World XI which gave the Peruvian fans plenty of thrills and excitement. The result – which was perhaps the least important aspect of the game – was an 8-5 win for Messi's friends.
First time together since 2011
The Estadio Nacional del Perú hosted the 'Duel de Gegants' – the Duel of Giants- which saw Messi and Neymar, Barça's new star pairing, play in the same game since the World Club Cup in 2011, when Barça beat Santos 4-0. The two will be on the same side next season though and as Neymar insisted following his signing: "I'll help Messi to stay the best player in the world".
The two greeted each other effusively before the game, which saw them both score twice – Neymar also missed a penalty, though he more than made up for that with a wonderful 40 yard goal that had the fans on their feet in ovation.