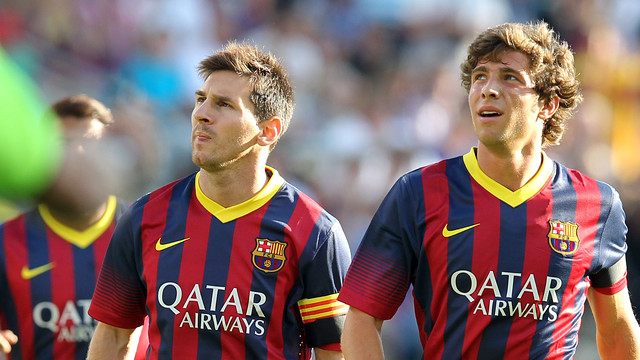 20.45, TV3 and GolT: Barça will take on Lechia Gdansk this evening for the third match of the 2013/14 preseason; Neymar could make his debut as a Blaugrana
Barça continue to prepare for the 2013/14 season. This Tuesday night will see the team take on Lechia Gdansk for the third match of the preseason. It should have been the first, but the match was postponed due to the news about Tito Vilanova's departure from the team. Now, Barça are in Poland with a new manager, Tata Martino, who just started training the team this week. It's worth noting that the Spain and Brazil internationals are all back from their holidays and training with the team.
Neymar, ready to play
The Argentinian manager stayed in the Catalan capital, where he will lead two training sessions with the players who featured in the Confederations Cup. The only Barça international to travel to Poland was Neymar Jr. Barça's newest signing was named to the 23-man squad for the match against Lechia Gdansk. The players who travelled to Germany and Norway last week also made the trip to Poland, with the exceptions of Mascherano and Quintillà, who was replaced by Bagnack.
Barça's preseason record currently stands at one defeat and one victory. The Blaugrana were defeated at the Allianz Arena by Bayern Munich (2-0), and later that week Barça went on to defeat Valerenga in Oslo by 0-7.