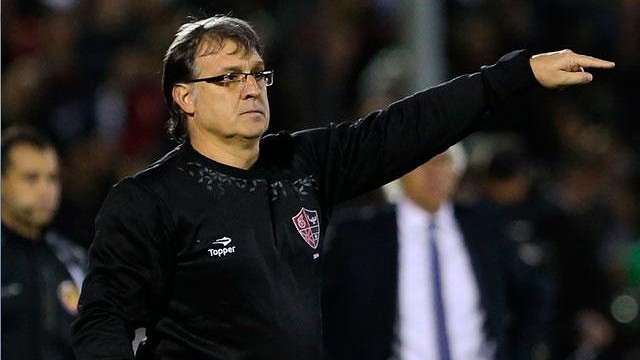 The Club has reached an agreement for the Argentinian to be manager for the next two seasons
The schedule for his trip to FC Barcelona, signature of his contract and official presentation will be announced in the next few hoursardo Martino, new coach of FC Barcelona
FC Barcelona has reached an agreement to sign Gerardo Martino as the new first team manager for the next two seasons. The agreement is still pending the drafting and signing of his contract.
The schedule for his trip to FC Barcelona, signature of his contract and official presentation will be announced in the next few hours
The man known as 'Tata', and the new first team boss at Barça, was born in Rosario (Argentina) on November 20, 1962. He has extensive experience of South American football, first as a player and after as a coach, most recently on the bench at Newell's Old Boys, with whom he won the 2013 Final Tournament.
This would make Gerardo Martino the fourth Argentine manager in FC Barcelona history after Roque Olsen, Helenio Herrera and César Luis Menotti.