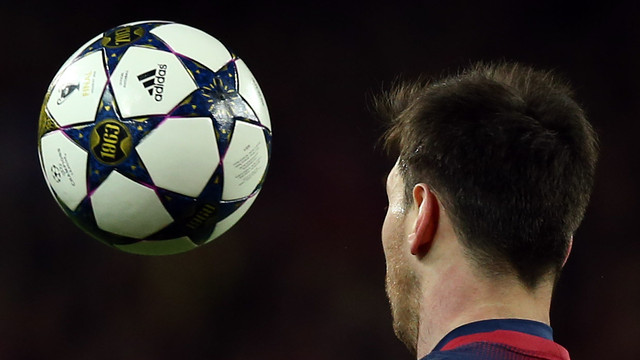 The opening fixtures will be played today in a competition that will end on May 24, 2014 at the Stadium of Light in Lisbon
22 teams have already booked their places in the draw to be held in (Switzerland) on August 29, while the other ten will have to qualify

The Champions League 2013/14 is ready to start. The first four teams go into action tonight in the opening round of a competition that will continue until May 24 and the final at the Stadium of Light, Lisbon.
54 teams battling for 10 places
There are 54 teams (39 national champions equips and 15 non-champions) that will be competing for places in the group stages, which will be drawn on August 29. There are only ten spots up for grabs, with the other 22 teams already safely through by virtue of their positions in their domestic championships.
The teams already guaranteed places are: FC Barcelona, Real Madrid, Atlético Madrid (Spanish Liga), Manchester United, Manchester City, Chelsea (English Premier League), Bayern Munich, Borussia Dortmund, Bayer Leverkusen (German Bundesliga), Juventus, Napoli (Italian Serie A), Porto, Benfica (Portuguese Liga), Paris Saint-Germain, Olympique Marseille (French Ligue 1), CSKA Moscow (Russian Premier League), Ajax (Dutch Eredivisie), Shakhtar Donetsk (Ukrainian Premier League), Olympiacos (Greek Superleague), Galatasaray (Turkish League), Anderlecht (Belgian Pro League) and Copenhagen (Danish Superleague).
Seeds
FC Barcelona are already assured one of the eight top seeded places. The Catalans were semi-finalists in the last two editions, and won in 2009 and 2011, meaning they have the highest coefficient of all participants (157.6), more than the last two champions, Bayern Munich, who are second (146.9), and Chelsea in third (137.6). Real Madrid (136.6) are ranked fourth.
Possible group stage opponents
The exact composition of the seeding groups will depend on the ten teams that come through the qualifying stages. As it stands, FC Barcelona's possible rivals could include teams as strong as Paris Saint-Germain, Juventus, Borussia Dortmund, Manchester City and Napoli. There are also sides like AC Milan and Schalke 04 that although having to qualify, are still among the most formidable potential opponents.
The group stage will start on September 17 and 18 and ends on December 10 and 11. The draw for the first knockout round will be on December 13.