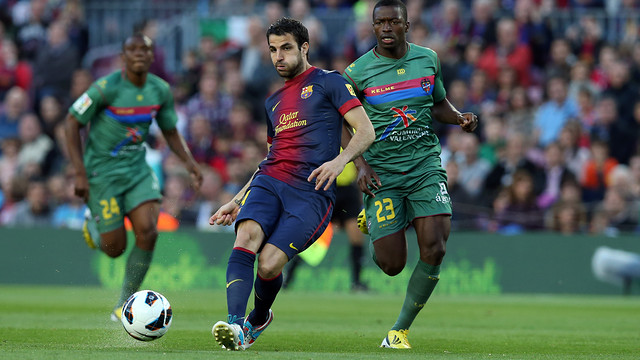 The side coached by Joaquín Caparrós will be coming to the Camp Nou on the first day of Liga action
FC Barcelona will start La Liga 2013/14 at home to Levante on the weekend of August 17 and 18. It will be the first time they have started a campaign against the Valencian outfit.
FC Barcelona won both matches against Levante last season, winning 4-0 on the road and then edging a 1-0 win at the Camp Nou thanks to a late goal from Cesc.
The other matches on day one of the competition will be Celta v Espanyol, Rayo v Elche, Almeria v Villarreal, Valencia v Malaga, Valladolid v Bilbao, Real Sociedad v Getafe, Osasuna v Granada, Real Madrid v Betis and Sevilla v Atlético Madrid.
Further information to follow shortly.