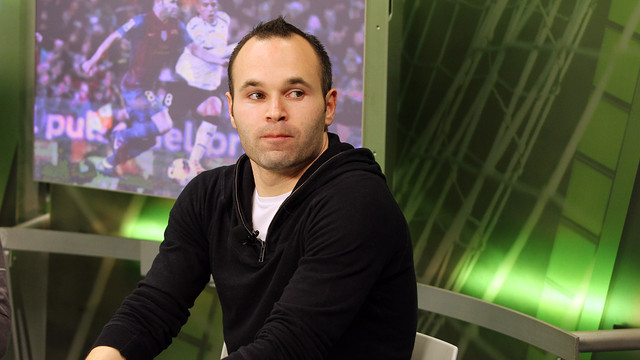 Barça's Spanish midfielder took advantage of an event organised by the penyes of Castilla La Mancha in Fuentealbilla to send his support to Tito Vilanova
Jordi Alba also referred to the situation moments before Vilanova's stepping down was announced, commenting: "it'll be a very bad piece of news".
Andrés Iniesta was at an event held in his honour in his home town of Fuentealbilla by the supporters clubs of Castilla La Mancha and he took the chance to send his support to Tito Vilanova after the announcement that he would be standing down because of his medical treatment. Iniesta insisted during the event: "Tito will fight back and win this terrible fight".
Iniesta was being honoured at the event in his home town, where a statue of the Barça star next to his house was unveiled and he admitted: "for me this is a day of contrasts: I'm excited about this homage I am been given, but it's a very tough day with the news about Tito". Iniesta also pleaded for respect for Tito: "the person is the most important thing and I just hope this is sorted soon".
Jordi Alba: "very bad news"
Iniesta wasn't the only first team member to comment on Tito's situation, with Jordi Alba, who spoke to the website 'latdp.cat' before the announcement and explained: "I don't know anything and it has taken me by surprise. If it's true, it'll be very bad piece of news". Alba was speaking at the presentation of his summer football campus and he was full of praise for Tito's work at the Club: "He's done a great job and we hope he gets well soon and comes back".