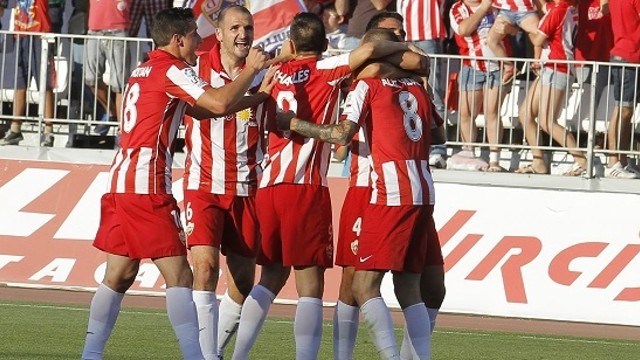 The team from the south-east coast of Spain has beaten Girona to clinch promotion to the top flight and will face Barça next season
Gracia, Soriano, Corona, Aleix Vidal, Iago Falqué and Charles are the players to watch
The final place in next season's first division has been taken by Almeria after the team from Andalusia took the last promotion place in the play-offs against Girona. Almeria returns to the top flight after two years in the second division.
Deportivo, Mallorca and Zaragoza have dropped down to the second division and have been replaced by Elche, Villarreal and Almeria.
Almeria is managed by Javi Gracia and has a number of well-known faces in the squad such as Soriano and Corona, plus some up and coming talent like Catalan forward Aleix Vidal and former Barça player Iago Falqué. However, the player of the season has been the Brazilian Charles Dias, the top scorer in the second division with 32 goals.
Almeria has never beaten Barça
Over the years, Almeria has been a happy hunting ground for Barça in its two guises as the Agrupación Deportiva Almeria (1971-82) and the Unión Deportiva (1989). The two clubs have met in 12 league matches with 9 wins for Barça and 3 draws. Barça has scored 39 goals against Almeria's 8.